About Bruce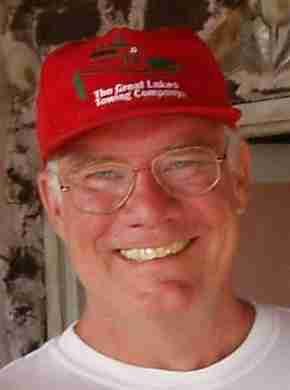 Bruce Lightner is the husband of San Diego City Councilmember Sherri Lightner, the current representative for District One and the current San Diego City Council President.
Bruce is a seventh-generation Californian born in Los Angeles. He is the eldest son of a Pearl Harbor survivor and decorated Los Angeles Police Department detective. Bruce spent most of his grade school years on the island of Guam. At age 17 he moved to La Jolla to attend the University of California at San Diego (UCSD), first graduating from Revelle College with a B.A. in Chemistry with a minor in Economics and then continuing as a graduate student there. At UCSD Bruce focused on computers, the new field of digital electronics and geo/cosmochemistry, working with meteorites and "moon rocks" returned from the Apollo lunar missions.
Bruce met his soon-to-be wife Sherri Schuler Lightner while both were students working their way through college---coworkers washing dishes in the UCSD cafeteria.
Bruce and Sherri have raised two sons and a daughter in San Diego. They are longtime residents of La Jolla Shores and are committed to preserving the community which Sherri now serves. Both Bruce and Sherri have been tireless volunteers for a number of community organizations over the past 20+ years, with Bruce providing the tech support for groups such as the La Jolla Shores Association, the La Jolla Town Council, and No Paid Parking to name a few.
While still in graduate school, Bruce formed his first computer/electronics "startup" in the Kearny Mesa area with three other graduate students. That initial company soon spawned a separate electronics manufacturing company and both companies continued to provide quality, high-paying jobs for many years.
Bruce continued his involvement in multiple successful high-tech "startup" ventures over the next several decades, most based in San Diego, collectively employing hundreds of people with quality high-paying jobs---eventually creating hundreds of millions of dollars in shareholder equity. The employees and partners in these ventures in turn have created a number of San Diego based high-tech companies which continue to call San Diego home.
Bruce is an irrepressible entrepreneur and inventor with his name on over 30 granted U.S. Patents in the fields of computer architecture, electronics and software algorithm design. Currently Bruce and Sherri own a small engineering consulting firm in San Diego.
Just as his wife Sherri did, Bruce will bring a much needed "engineering-based" point of view to the San Diego City Council, mixed with good business sense and the wisdom from nurturing and growing quality businesses here in America's Finest City.
---